Laigter - 2D Texture Maps Generator
---
Tweet
blitz3d
texture-atlas
2d-map-editors
2d-paint-programs
toolbox
This tool lets you generate normal maps for 2D textures, with little effort. Specially designed for Sprites in 2D games. Specular map generation is possible too, which gives your sprites the shininess they need to look PRO! It also let's you create parallax maps, mainly intended for backgrounds, to obtain a nice 3D effect in 2D games!
Normal Maps lets you create awesome realistic lights for games. This tool is primary intended for illuminating 2D sprites for 2D games, although can also be used for 2D textures for 3D games.
Specular Maps lets you make realistic shine into your sprites.
Parallax Maps lets you "deform" the texture depending the point of view, so you can create, for example, depth effects in backgrounds like brick walls.
Ambient Occlusion maps lets you define to which parts ambient light should reach weaker. Adds realism to lights.
Version translated to spanish, english, french, brazilian-portuguese, catalan and danish!
Author: azagaya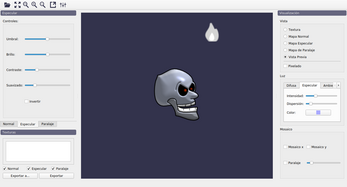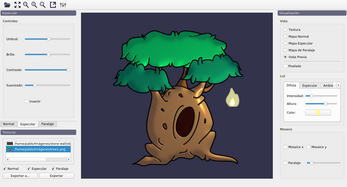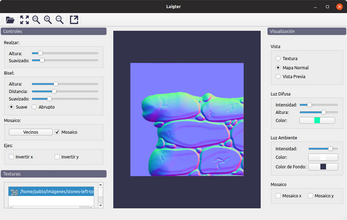 Reply To Topic (minimum 10 characters)
Please log in to reply