[SOLVED] Line endings ... Blitz3D running under Linux/WINE ...
---
Tweet
tutorials
rated
Problem running Blitz3d under WINE... Source files are corrupted by IDE...
SOLUTION:
winetricks riched20
Installs native riched module.
Editor no longer mangles code!
Problem example below...
Start B3D under WINE and load the test file...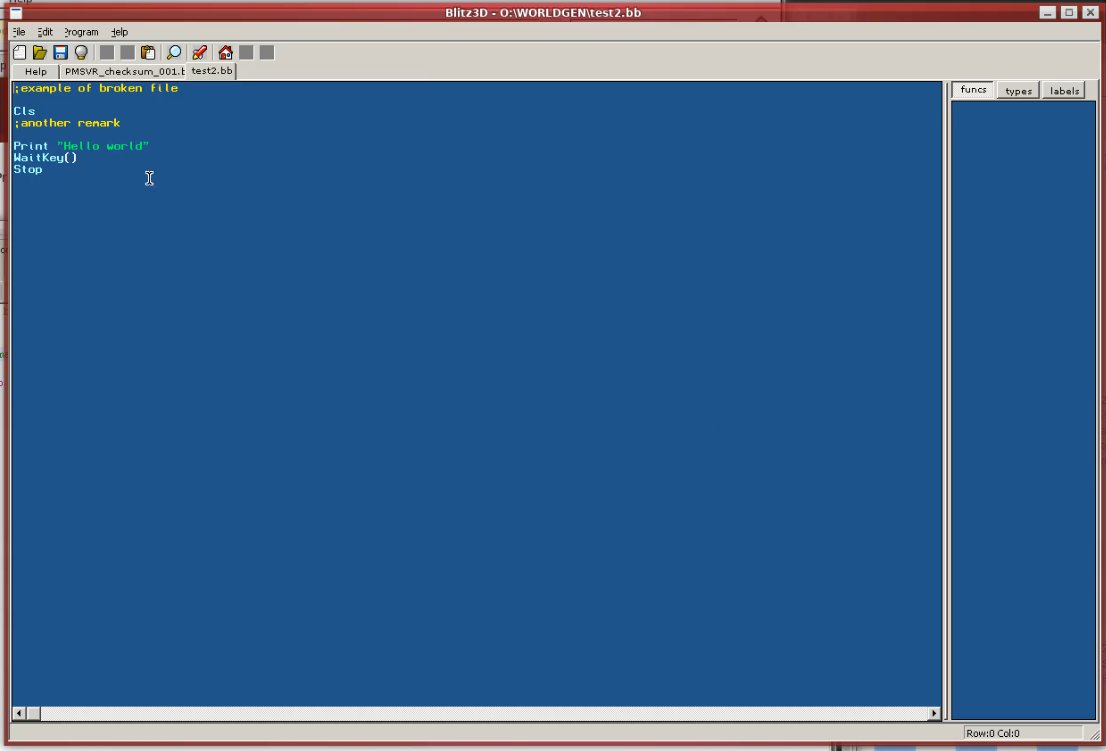 Add an extra line and save under WINE...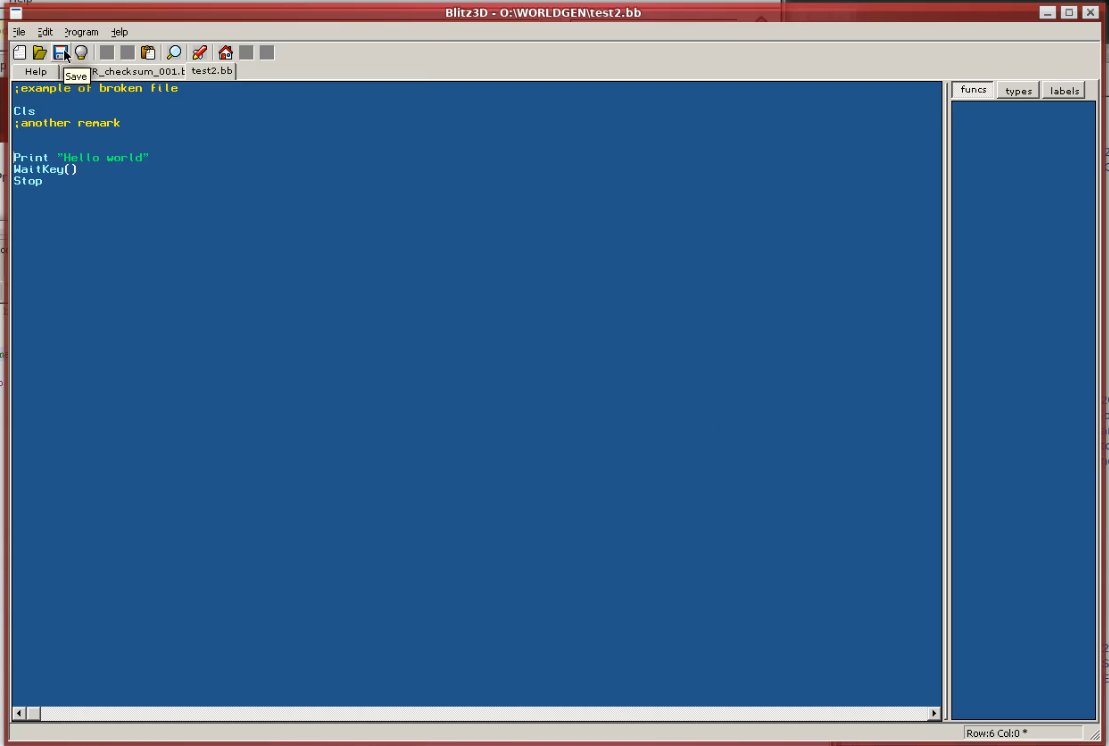 File no longer executes under WINE but displays properly in IDE at this point...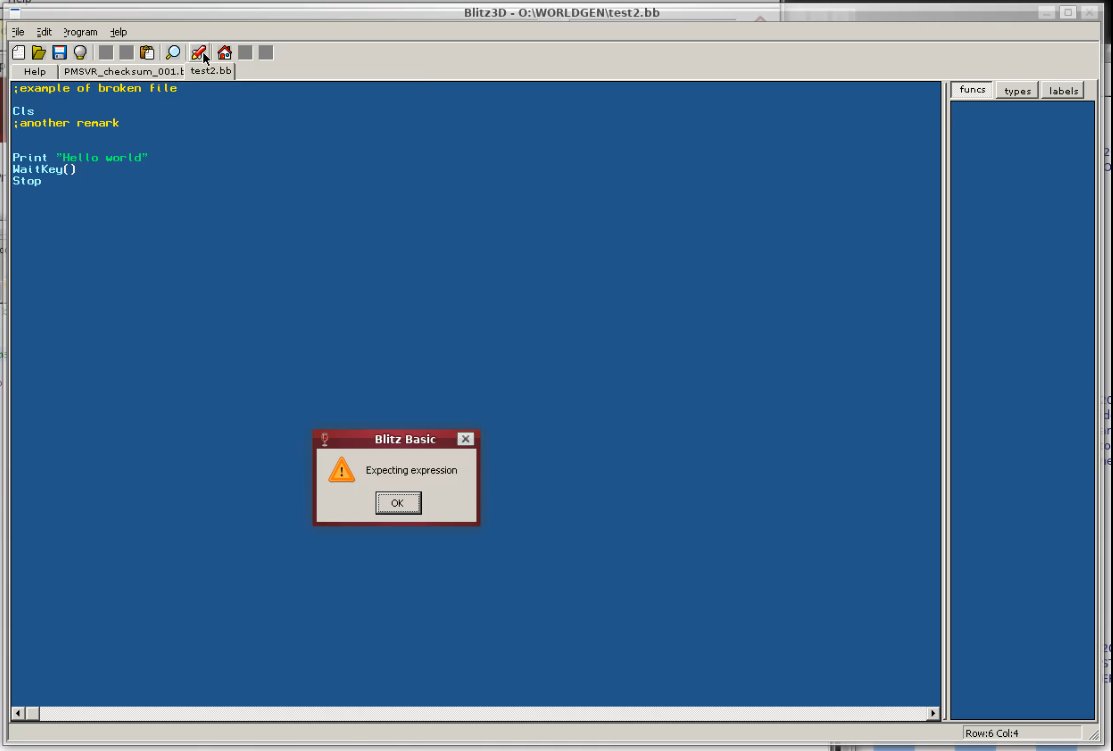 Load the file under a Windows 7 VM... Check the file ...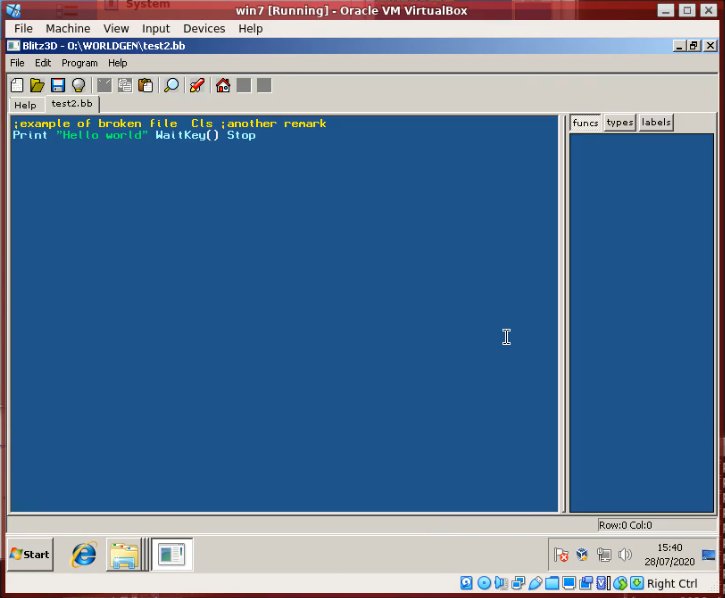 Ouch! File now corrupted around line endings.
Linux 4.19.92 (Fatdog64-810)
Blitz3D 1.106
WINE 4.19
Welcome to the forums Litchlight!
I actually have a similar issue when running Blitz3D with ReactOS and this should be the fix as well.
I have tagged this topic as a Tutorial. Thanks for sharing this info
Reply To Topic (minimum 10 characters)
Please log in to reply