Humble Bundle - FREE Guacamelee! [58 Hours Left]
---
Tweet
FREE Guacamelee! Super Turbo Championship Edition
The definitive version of the smash hit Metroidvania-style action-platformer, Guacamelee! STCE adds new levels, powers, challenges and refinements to the sprawling, ridiculous, Mexican-inspired adventure of the original Guacamelee! Gold Edition.
Click Image Link Below (w/ Steam Key)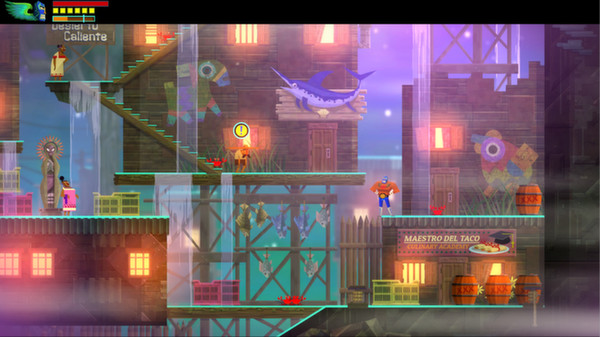 What a great platformer, top gameplay and graphics. It reminds me of Bruce Lee, definitely inspired by it, that was probably my favorite C64 platform game, back in the day.
Reply To Topic (minimum 10 characters)
Please log in to reply